Can Varicose Veins Go Away? And Other FAQs
Can varicose veins go away?
Varicose veins can be an unsightly and uncomfortable problem. Most people want to know if they can get rid of them, but unfortunately, varicose veins don't just "go away." It's important to keep in mind that the longer varicose veins remain untreated, the larger and more pronounced they become. So, the earlier you take measures to treat them, the better. Instead of waiting for your varicose veins to disappear, you must implement lifestyle changes and consult a vein doctor for minimally invasive varicose treatments.
Varicose veins happen when the walls and valves of your veins become weak. This can be caused by various factors, including heredity, hormonal changes during pregnancy, age, obesity, etc. In the early stages, varicose veins can be controlled relatively easily with lifestyle changes such as weight loss, increased exercise, and compression stockings. But lifestyle changes can't treat the root cause of varicose veins or fix the damaged vein valves — minimally invasive vein treatments are essential.
California Vein Treatment is a group of state-of-the-art medical centers for vein treatment in San Jose and San Diego. Our medical centers for vein treatment are led by highly-skilled vein doctors who use cutting-edge technologies to diagnose and treat the root cause of varicose veins — not just the symptoms. Our vein doctors also specialize in minimally invasive vein treatments, so you don't have to worry about complications or hospitalization. Our vein treatments conclude within an hour and involve no downtime.
Please schedule an appointment at your nearest medical center for vein treatment in California. In San Diego, you can find our office in a beautiful neighborhood called La Jolla near the Westfield UTC shopping center. If you're in San Jose, you can find our office near Palo Alto, Sunnydale, and Santa Clara.
Which specialist treats varicose veins?
Varicose veins are a common and sometimes painful condition, and fortunately, most cases can be treated fairly easily. So if you have varicose veins, the first thing you should do is contact the right specialist who can help you get back to feeling healthy again.
The specialist best equipped to treat varicose veins is called a phlebologist. A phlebologist is a doctor specifically trained in diagnosing and treating vascular diseases, including varicose veins. They have the expertise and qualifications needed to make an accurate diagnosis and recommend a tailored treatment plan best suited to your circumstances.
If you are experiencing symptoms of varicose veins, a consultation with a vein doctor should be the first step. During the consultation, the phlebologist will examine your veins and may carry out an ultrasound scan. They will then discuss the best way to treat your varicose veins, such as wearing compression stockings or a minimally invasive procedure to close or remove the abnormal veins responsible for your vein problems.
What is the main cause of varicose veins?
Varicose veins can be uncomfortable and unsightly, with swelling, itching, and aching in the legs being common symptoms. Although there are numerous potential causes of varicose veins, the main one is chronic venous insufficiency. CVI is a common disorder when the veins cannot send blood back to the heart as efficiently as they should. This means that blood collects in the veins rather than being circulated properly. The extra pressure causes the veins to become swollen and twisted, forming varicose veins.
The most common cause of CVI is damage to the valves in the veins that normally help to push the blood back toward the heart. Over time, these valves become weak and stop working properly, meaning blood accumulates in the veins. Other causes of CVI can include obesity, pregnancy, trauma, and thrombophlebitis (inflammation of the veins), but damage to the valves is the main contributing factor. With the right treatment and lifestyle changes, it's possible to reduce the symptoms of venous insufficiency and eliminate varicose veins.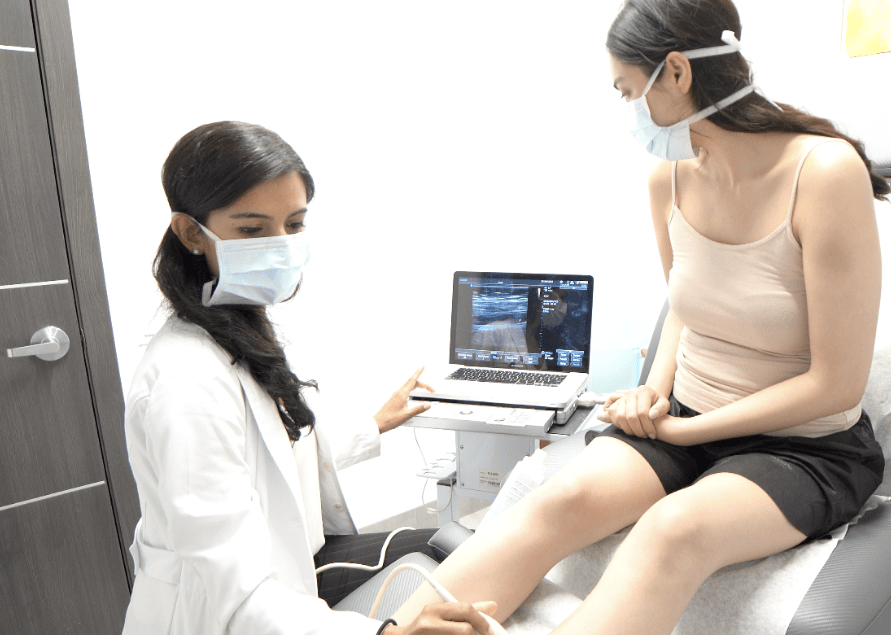 How can I get rid of varicose veins without surgery?
If you're looking for ways to get rid of varicose veins without surgery, you're not alone. Varicose veins can be painful and unsightly. Fortunately, some options can help you reduce or eliminate their appearance without going under the knife.
Compression stockings are a popular option for treating varicose veins. They help reduce the size of the veins and improve circulation, reducing pressure and pain.
Endovenous laser ablation is a newer treatment for varicose veins that uses targeted laser energy to close off the veins. This outpatient procedure is performed in a doctor's office or clinic and usually requires just one treatment session to achieve desired results.
Radiofrequency ablation is another non-surgical option for treating varicose veins. The procedure involves inserting a fine needle in the vein of your leg to access the affected area. The needle emits heat to close off the veins and improve circulation.
Ambulatory phlebectomy involves making tiny incisions in the skin to remove the affected veins. The procedure is typically used to treat larger varicose veins.
How can I stop varicose veins from getting worse?
Varicose veins are a common problem for many people, but there are some preventative steps you can take to help stop them from getting worse. Regular exercise can improve your circulation and reduce the strain on your legs. Additionally, compression stockings can help reduce pressure on your veins and provide additional support. Finally, maintain a healthy weight, as excess weight can put extra pressure on your veins.
CA Vein Doctors

Meet our team of California Vein Treatment Specialists
Vein Treatments are covered by most major medical insurances, including Medicare. Call us today to verify your insurance for FREE >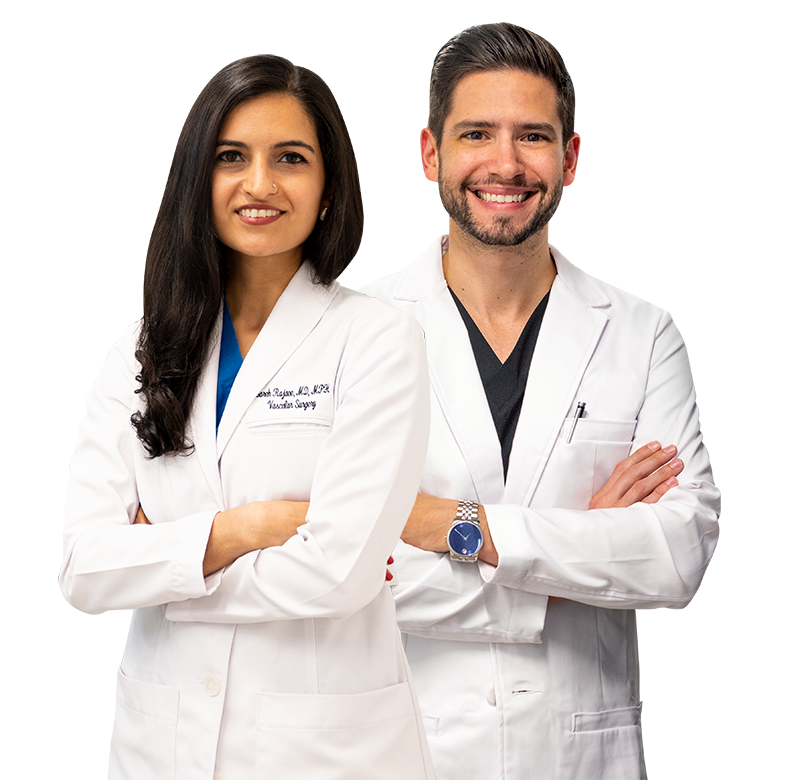 CALL US
Speak instantly with one of our team members; they will answer any questions you may have regarding insurance coverage, booking an appointment and our vein treatment locations. (858) 800-8772

BOOK APPOINTMENT
Visit our Book Appointment page and instantly request an appointment at the California vein Tretment. We offer Free Insurance Verification before your appointment.

GET DIRECTIONS
Learn how to get to one of our California vein centers in San Diego & San Jose