ClariVein
ClariVein is a new, minimally invasive technique that uses a rotating infusion catheter to disrupt the interior lining of a vein and disperse a chemical sclerosant throughout the vein. By irritating the walls of the vein both mechanically and chemically, ClariVein prompts the closure of malfunctioning blood vessels.
What Is a ClariVein Procedure?
An endovenous procedure, ClariVein does not require extraction of the vein, like phlebectomy does. It treats the vein inside the body, eliminating surgery. Unlike most minimally invasive methods, ClariVein is a non-thermal procedure, so it causes less bruising and discomfort than treatments like laser ablation. 
ClariVein's tiny, rotating fiber employs dual tactics to resolve varicose veins. As such, it only requires a single injection, causing less pain than treatments that require multiple incisions. This advanced method yields lasting results and takes less than 30 minutes to perform. 
ClariVein is highly effective and virtually painless, making it a preferred option in our California Vein Treatment Center.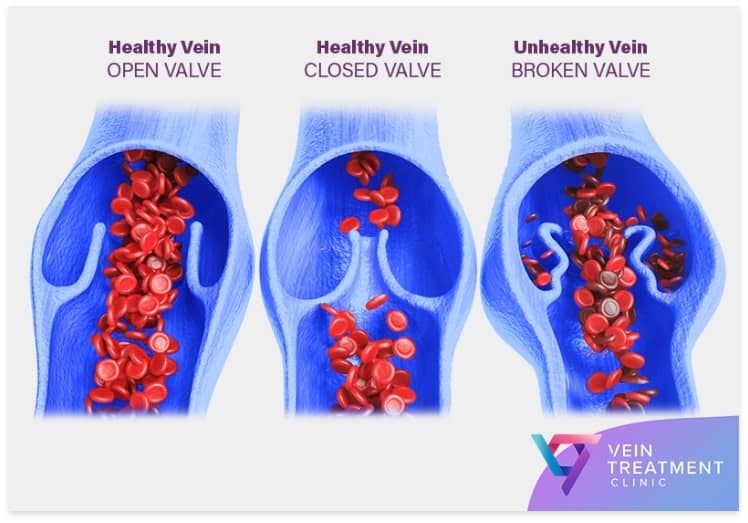 What Should Patients Expect with ClariVein?
This gentle procedure begins with your vein doctor numbing a small entry point on your inner leg. Your physician will then use ultrasound guidance to position the catheter's fiber tip inside your vein, where it will be activated to rotate and inject the sclerosant. In less than 30 minutes, the treatment is complete, and you can walk and resume regular activities right away. With our skilled vein experts, ClariVein is a remarkably effective vein treatment in California. 
What Are ClariVein's Pros & Cons?
Pros of ClariVein for Varicose & Spider Veins
Instant results

Requires only a single injection

Resume activities immediately

Less bruising than all other treatments
Cons of ClariVein for Varicose & Spider Veins
Some patients' veins aren't suited to it.
Contact Us
Speak immediately with one of our team members; they will answer any questions you may have concerning insurance coverage, booking an appointment, and our locations. (858) 800-8772
Book online
Visit our Book Appointment page and instantly request an appointment at the San Diego and San Jose vein treatments. We deliver Free Insurance Verification before your appointment.
Get Directions
Learn how to easily get to the San Diego and San José vein treatments.