Do I Need a Referral To See a Vein Specialist? And Other FAQs
Do I need a referral to see a vein specialist?
No need to worry – you don't need a referral to see a vein specialist! Whether you're experiencing varicose veins or spider veins, you can easily make an appointment with a vein specialist of your choice to find out what options are available to you. Don't hesitate to start taking control of your vein health today!
California Vein Treatment is a group of state-of-the-art medical centers for vein treatment in California. Our medical center is led by highly-skilled, nationally renowned vein doctors specializing in the latest minimally invasive spider vein and varicose vein treatments. Our vein doctors have excellent bedside manners, and they ensure you feel safe and supported throughout your vein care journey. We have medical centers for vein treatment in San Diego and San Jose.
If you're in or around the La Jolla neighborhood, you can find our medical center for vein treatment near the Westfield UTC shopping center. You can also visit our medical center for vein treatment in the Bay Area, just down the block from the Santa Clara Medical Center. We make it extremely easy to schedule a consultation with a vein specialist — you can schedule an appointment online or call us. We also offer free insurance verification.
What do you call a doctor who specializes in veins?
Do you suffer from varicose veins or spider veins, or do you experience frequent swelling and aching in your legs? If so, please consult a phlebologist or a vein doctor.
As a person dedicated to health, wellness, and preventing further problems with veins, a phlebologist is devoted to understanding how the veins in the body work and what causes problems. Phlebologists study the causes and treatments of various vascular conditions that can affect different areas of the body, including spider veins, varicose veins, chronic venous insufficiency, deep vein thrombosis, and more.
A qualified phlebologist has a good understanding of the anatomy of the veins and their functions. They are fully trained to treat various venous diseases, including varicose veins and spider veins. Qualified phlebologists also understand how to diagnose and treat deep vein thrombosis and chronic venous insufficiency using the latest, safest, minimally invasive treatments, such as endovenous ablation, radiofrequency ablation, and sclerotherapy.
In addition to the treatments, a phlebologist will also provide lifestyle advice and guidance to prevent further problems with your veins. A vein is an expert in diagnosing, treating, and preventing venous diseases. If you think you may be suffering from a vascular condition, they can help provide you with the treatment and advice you need. With the help of a qualified phlebologist, you can start to feel better soon.
How can I find the best vein physicians near me?
If you are searching for a vein physician near you, your search can be overwhelming. With a wide variety of professionals and differing levels of experience, how do you find the best one for your needs? Fortunately, there are several ways that you can narrow down your search.
The first way to find the best vein physicians near you is to do your research online. Check out the websites of the various vein specialists and read up on the types of treatments they offer, the qualifications and awards of their medical staff, and patient reviews. This can give you an idea of which practitioners are qualified, reputable, and well-experienced in treating veins.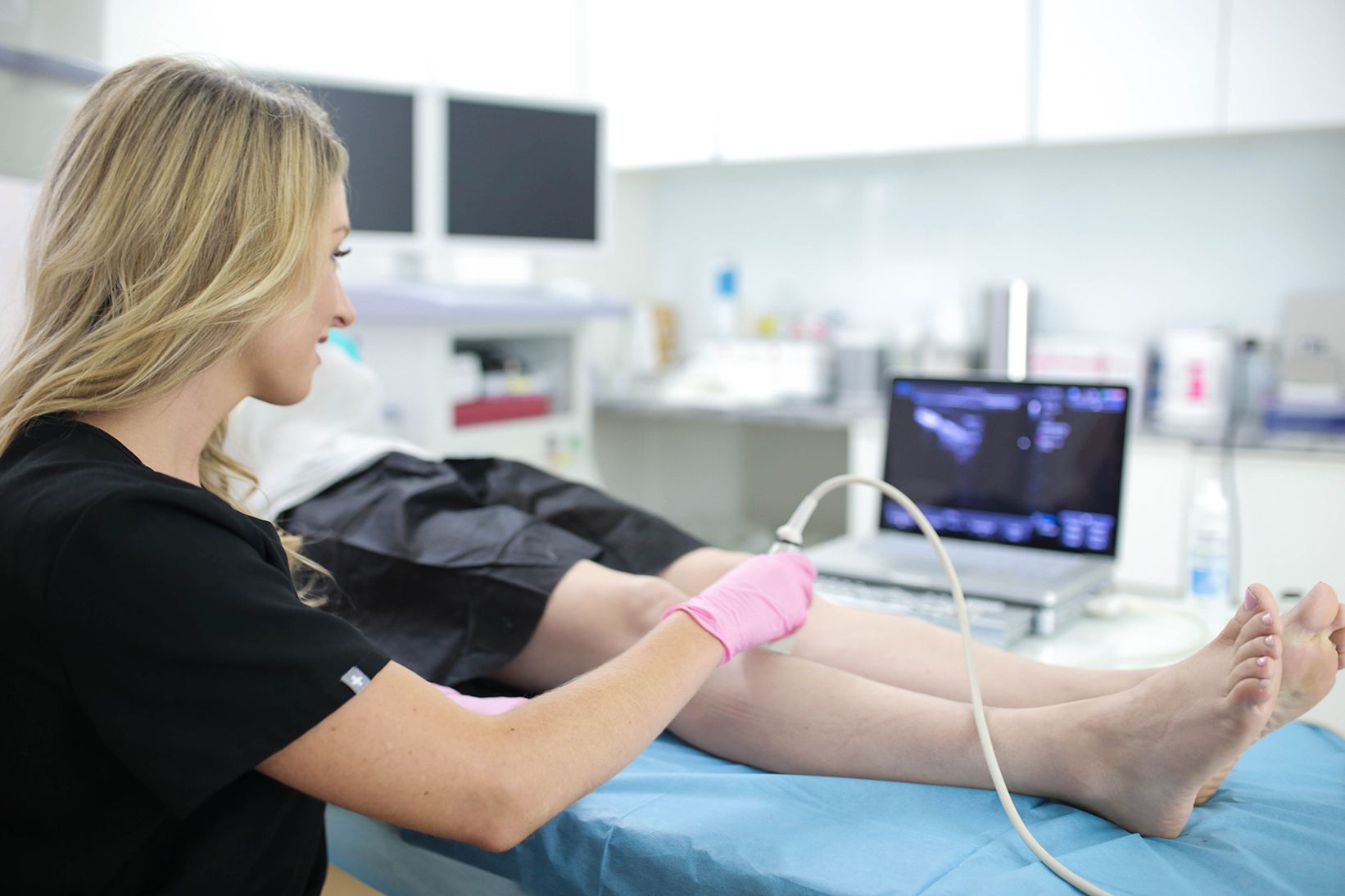 You should also check the vein doctors' professional credentials. The best vein physicians have certifications from the American Board of Venous & Lymphatic Medicine or the American College of Phlebology. These organizations only certify vein doctors who meet the highest standards of excellence in vein care, so you can rest assured you're in the best hands. Furthermore, your vein doctor should have completed advanced fellowships and residencies in fields related to vein care.
No matter how you choose to go about it, finding the best vein physician doesn't have to be daunting. With a bit of time and research, you can find the right vein doctor to help you with your vein care. Good luck!
When to see a vascular specialist?
If you're concerned about the health of your veins or dealing with the symptoms of vein disease, you should see a vein specialist as soon as possible. Vein specialists, also known as vascular surgeons or phlebologists, are trained in diagnosing and treating vein diseases and disorders. Whether it's a painless, cosmetic issue, or a more serious and potentially life-threatening one, seeing a vein specialist is the best way to get the help you need.
Most people know when something is wrong with their veins, but they're not sure when they should see a specialist. The answer is usually sooner rather than later, as many vein diseases have a higher success rate if treated early. If you're experiencing any of the following symptoms, you should schedule an appointment with a vein specialist right away:
Swelling, aching, cramping, or burning in your legs
Varicose veins or spider veins
Leg ulcers
Leg heaviness
Skin discoloration or changes in texture
Restless leg syndrome
If these symptoms sound familiar, please contact a vein specialist. Your specialist will conduct a thorough evaluation to determine your symptoms' underlying cause and the best treatment for your individual needs. Numerous non-surgical and minimally invasive treatment options are available, and your vein specialist will help you decide which is right for you.
CA Vein Doctors

Meet our team of California Vein Treatment Specialists
Vein Treatments are covered by most major medical insurances, including Medicare. Call us today to verify your insurance for FREE >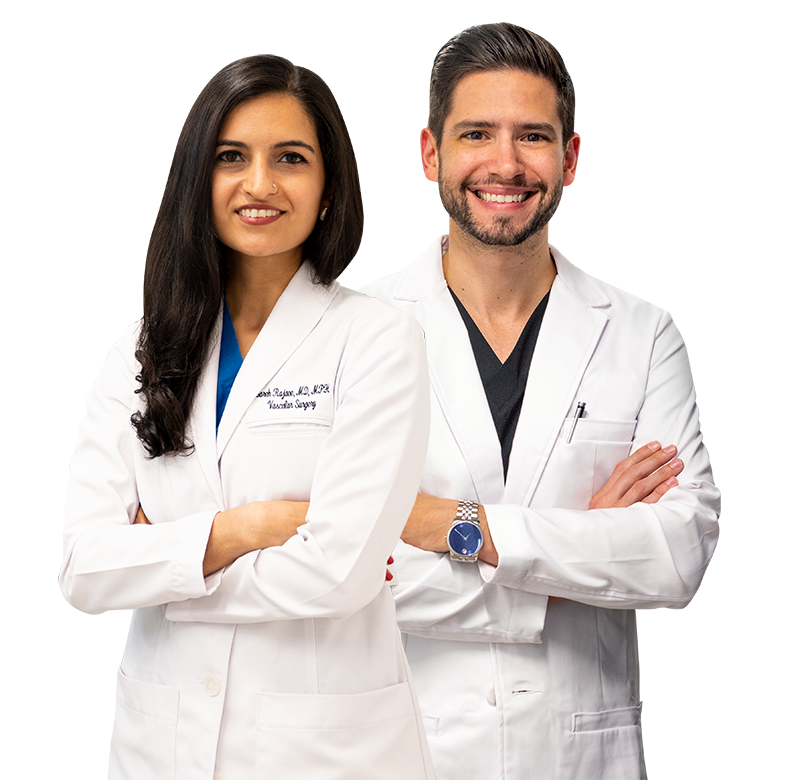 CALL US
Speak instantly with one of our team members; they will answer any questions you may have regarding insurance coverage, booking an appointment and our vein treatment locations. (858) 800-8772

BOOK APPOINTMENT
Visit our Book Appointment page and instantly request an appointment at the California vein Tretment. We offer Free Insurance Verification before your appointment.

GET DIRECTIONS
Learn how to get to one of our California vein centers in San Diego & San Jose