Comprehensive Vein Treatment Options at California Vein Treatment Clinics
If you're seeking effective and comprehensive treatment for spider veins and varicose veins, look no further than California Vein Treatment. Our network of medical centers, led by board-certified vein doctors, specializes in minimally invasive procedures. We offer a range of advanced treatment options, including sclerotherapy, endovenous laser ablation, radiofrequency ablation, venaseal, and ambulatory phlebectomy. With a commitment to personalized care and a focus on diagnosing the root cause of vein conditions, we are dedicated to helping you achieve healthier, more beautiful legs.
Diagnosing the Root Cause
At California Vein Treatment, we believe in the importance of identifying the underlying cause of spider veins and varicose veins before formulating a personalized treatment plan. We utilize state-of-the-art duplex ultrasound technology to accurately assess the venous system and identify any abnormalities. This allows us to tailor the treatment approach to address the specific needs of each patient, resulting in optimal outcomes.
Minimally Invasive Treatment Options
Gone are the days of invasive surgeries and lengthy recoveries. Our vein clinics specialize in minimally invasive procedures that effectively treat vein conditions while minimizing discomfort and downtime. Let's explore some of the treatments available at California Vein Treatment.
Sclerotherapy is a widely used and highly effective treatment for spider veins and smaller varicose veins. During the procedure, a specialized solution is injected directly into the affected veins using a fine needle. The solution irritates the vein walls, causing them to collapse and eventually fade away. Sclerotherapy is a quick procedure that requires no anesthesia. Multiple sessions may be required for optimal results, depending on the severity of the condition.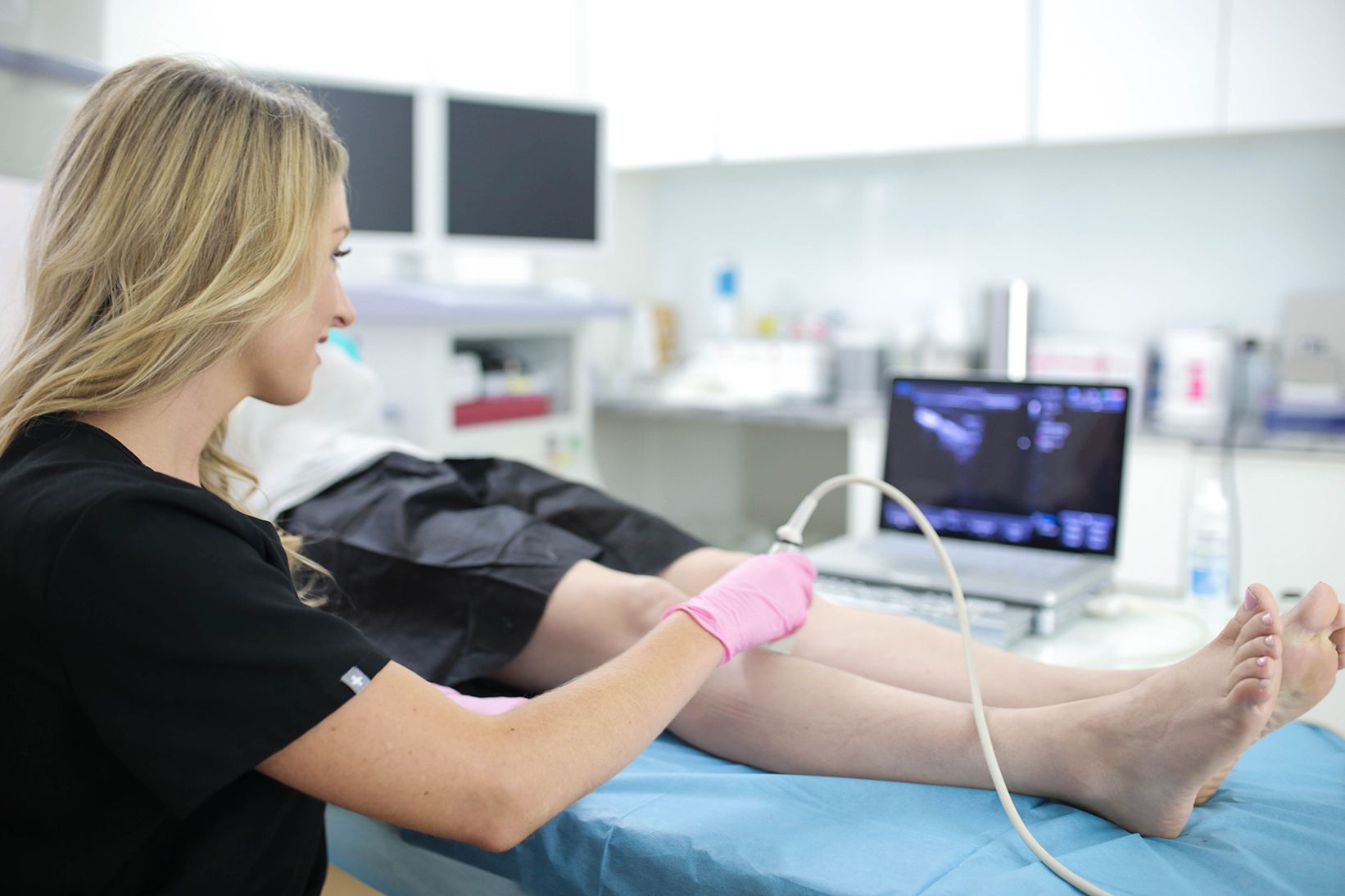 Foam sclerotherapy is a variation of traditional sclerotherapy and is primarily used for larger varicose veins. Instead of a liquid solution, a foam mixture is injected into the problematic vein. The foam displaces blood within the vein, allowing for more direct contact with the vein walls and enhancing the treatment's effectiveness. Foam sclerotherapy is especially beneficial for treating veins that are too large for traditional sclerotherapy but not suitable for other procedures such as endovenous laser ablation or radiofrequency ablation.
3. Radiofrequency Ablation (RFA)
Radiofrequency ablation is an advanced technique used to treat larger varicose veins. This procedure involves using radiofrequency energy delivered through a catheter to heat and close off the diseased vein. The heat energy causes the vein walls to collapse, rerouting blood flow to healthier veins. RFA is a minimally invasive procedure performed under local anesthesia, and it offers excellent success rates with minimal discomfort and downtime.
4. Endovenous Laser Ablation (EVLA)
Endovenous laser ablation, or EVLA, is a highly effective treatment for larger varicose veins. During the procedure, a thin laser fiber is inserted into the affected vein through a tiny incision. The laser emits heat energy, which causes the vein to contract, close, and eventually disappear. EVLA is performed under local anesthesia and has the advantage of precise targeting, allowing for optimal results with minimal scarring and discomfort.
VenaSeal is an innovative and advanced procedure for treating varicose veins. It involves using a medical-grade adhesive delivered through a small catheter directly into the problematic vein. The adhesive seals the vein shut, rerouting blood flow to healthier veins. VenaSeal does not require tumescent anesthesia or compression stockings, making it a comfortable and convenient option for patients. The procedure is quick, virtually painless, and allows for immediate return to normal activities.
ClariVein is a minimally invasive treatment for varicose veins that combines mechanical and chemical techniques. It involves the use of a specialized catheter with a rotating tip that dispenses a sclerosant solution while mechanically agitating the vein walls. This dual-action disrupts the vein lining, allowing for better sclerosant distribution and increased effectiveness. ClariVein is a gentle procedure that offers excellent results with minimal discomfort.
7. Ambulatory Phlebectomy:
Ambulatory phlebectomy is a minor surgical procedure performed under local anesthesia to remove superficial varicose veins through tiny incisions. Using specialized hooks or needles, the surgeon carefully removes the affected veins. Ambulatory phlebectomy is particularly useful for larger varicose veins close to the surface of the skin. This technique ensures minimal scarring and allows for a quick recovery with excellent cosmetic results.
Free Insurance Verification
At California Vein Treatment, we understand the importance of insurance coverage for vein treatments. That's why we offer free insurance verification services to our patients. Even before your first appointment, our dedicated team will work closely with your insurance provider to verify your coverage and benefits. We want to ensure that you have a clear understanding of your insurance options and can make informed decisions about your vein treatment.
Optimal Insurance Coverage
At California Vein Treatment, we strive to make vein treatment accessible and affordable for our patients. We understand that navigating insurance coverage can be complex and confusing. That's why our experienced team is here to assist you in understanding your insurance benefits and maximizing your coverage. We work closely with insurance providers to ensure that you receive the optimal insurance coverage for your vein treatment. Our goal is to minimize out-of-pocket expenses and make your experience seamless.
California Vein Treatment has two conveniently locations in California to serve you:
San Diego, La Jolla: Our clinic in La Jolla is nestled in a picturesque neighborhood near Torrey Pines Beach State Park. It is conveniently situated near the Westfield UTC shopping center, allowing easy access for patients in the San Diego area.
San Jose, Bay Area: Our San Jose clinic is centrally located near Palo Alto, Sunnydale, and Santa Clara. It is in close proximity to the Santa Clara Medical Center and the Santana Row Shopping Mall, providing convenient access for patients in the Bay Area.
Schedule Your Consultation
When it comes to comprehensive vein treatment options, California Vein Treatment stands out as a leader in the field. Led by board-certified vein doctors, our medical centers offer minimally invasive procedures, personalized care, and accurate diagnosis using state-of-the-art technology. Whether you're dealing with spider veins or varicose veins, our team is committed to providing effective and tailored treatments to help you achieve healthier legs. Contact us today for a thorough vascular consultation.
CA Vein Doctors

Meet our team of California Vein Treatment Specialists
Vein Treatments are covered by most major medical insurances, including Medicare. Call us today to verify your insurance for FREE >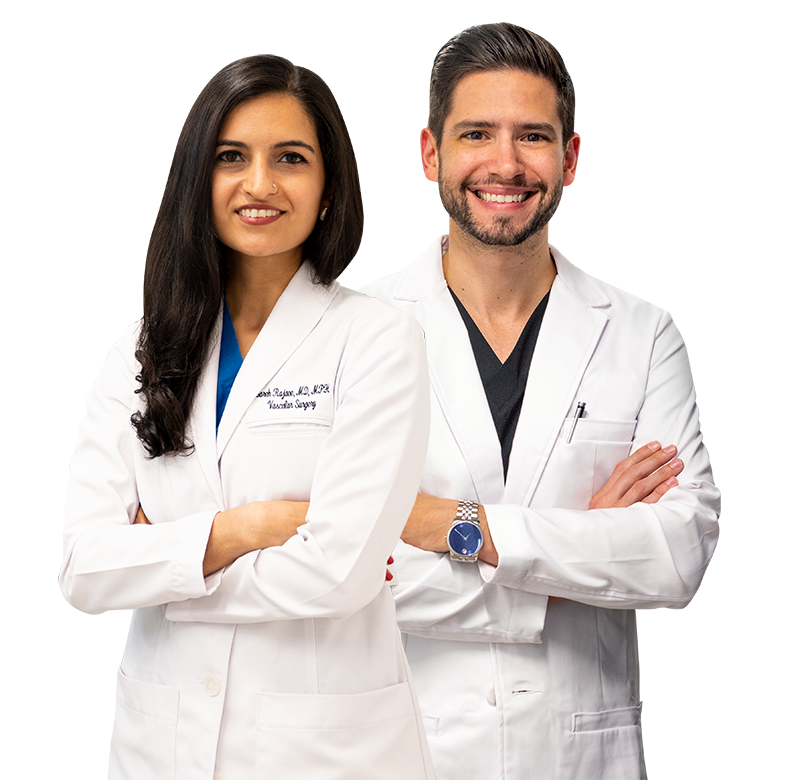 CALL US
Speak instantly with one of our team members; they will answer any questions you may have regarding insurance coverage, booking an appointment and our vein treatment locations. (858) 800-8772

BOOK APPOINTMENT
Visit our Book Appointment page and instantly request an appointment at the California vein Tretment. We offer Free Insurance Verification before your appointment.

GET DIRECTIONS
Learn how to get to one of our California vein centers in San Diego & San Jose