What Are The Side Effects Of VenaSeal? Risks, Benefits, And More
Have you been recently diagnosed with varicose veins and are considering VenaSeal as a treatment option? VenaSeal is a minimally invasive procedure that uses a medical adhesive to close varicose veins, helping to improve symptoms such as pain and swelling. However, as with any medical procedure, it's important to be aware of the potential side effects and risks. In this article, we will go over the benefits and side effects of VenaSeal, as well as what you can expect before, during, and after the procedure.
VenaSeal is a minimally invasive procedure used to treat varicose veins. During the procedure, a medical adhesive is applied directly to the affected vein, which seals it shut and prevents blood from flowing through it. The procedure is performed under local anesthesia and can be done in a vein doctor's office or our medical center for vein treatment in California.
Minimally Invasive: One of the biggest benefits of VenaSeal is that it's aminimally invasive procedure, meaning that it does not require incisions or a general anesthesia. This makes the recovery time much shorter than other treatments, and you can usually return to your normal activities immediately.
Quick and Effective: VenaSeal is a quick and effective procedure that can be done in under an hour. It's also highly effective in treating varicose veins, with a success rate of around 98%.
Minimal Discomfort: VenaSeal is performed under local anesthesia, which means that you won't feel any pain during the procedure. Additionally, the procedure does not involve any incisions, so there's no need for stitches or bandages.
No Need for Compression Stockings: Unlike other varicose vein treatments, there's no need to wear compression stockings after VenaSeal. This can be a big plus for people who find compression stockings uncomfortable or difficult to wear.
Bruising and Swelling: One of the most common side effects of VenaSeal is bruising and swelling in the treated area. This is usually mild and will resolve on its own within a few days. However, in some cases, it can be more severe and last for a few weeks.
Pain or Discomfort: You may experience some pain or discomfort after the procedure, but this is usually mild and can be managed with over-the-counter pain medications.
Numbness or Tingling: In rare cases, you may experience numbness or tingling in the treated area after the procedure. This usually resolves on its own within a few days, but if it persists, you should contact your doctor.
Allergic Reactions: Although rare, some people may experience an allergic reaction to the medical adhesive used in the VenaSeal procedure. If you experience symptoms such as itching, redness, or difficulty breathing, you should seek medical attention immediately.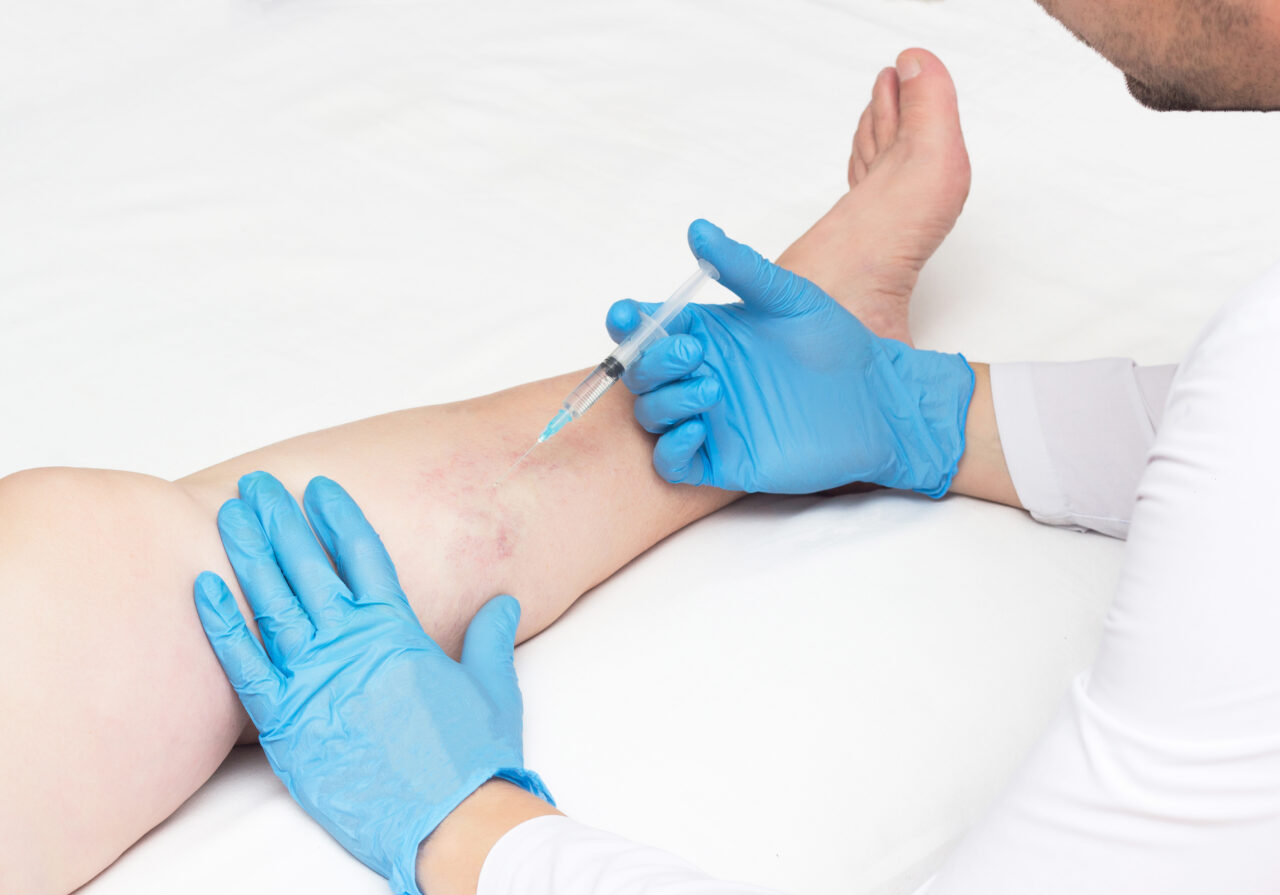 What to Expect Before, During, and After the Procedure
Before the Procedure
Consultation with Your Doctor: Before the procedure, you'll have a consultation with your doctor to discuss your medical history and determine if VenaSeal is the right treatment option for you.
Prepare for the Procedure: Your doctor will give you instructions on how to prepare for the procedure, which may include fasting for several hours before the procedure, avoiding taking certain medications, and wearing loose, comfortable clothing.
Local Anesthesia: The procedure is performed under local anesthesia, which means that you will be awake but won't feel any pain. The area around the affected vein will be numbed with a local anesthetic, and the procedure will begin.
Application of Medical Adhesive: The medical adhesive will be applied directly to the affected vein using a small catheter. The adhesive will cause the vein to seal shut and prevent blood from flowing through it.
Monitoring After the Procedure: After the procedure, you will be monitored for a short period of time to ensure that there are no complications.
Recovery Time: Recovery time after VenaSeal is usually quick, and you can return to your normal activities within a day or two. However, you may experience some mild discomfort and swelling in the treated area, which can be managed with over-the-counter pain medications.
Follow-Up Appointments: Your doctor will schedule follow-up appointments to check on your progress and monitor the treated vein.
Avoid Certain Activities: You should avoid strenuous activities, such as heavy lifting, for a few days after the procedure to allow the treated area to fully heal.
One of the factors to consider when deciding on a treatment for varicose veins is the cost. The cost of VenaSeal varies and depends on several factors, including the extent of the treatment and the location of the affected veins.
In general, VenaSeal is a more expensive procedure compared to other treatments for varicose veins, such as sclerotherapy or endovenous laser treatment (EVLT). However, VenaSeal is also a newer procedure, and the cost may decrease as it becomes more widely available.
It's important to discuss the cost of the procedure with your vein doctor. You can also request free insurance verification to determine if your specific insurance plan covers VenaSeal treatments. This should help you determine the cost of your varicose vein treatment.
Visit California Vein Treatment
If you're looking for a reliable and experienced provider of VenaSeal, look no further than California Vein Treatment. Our board-certified vein doctors have extensive experience in performing VenaSeal and other treatments for varicose veins. We offer free insurance verification to help you understand your coverage and out-of-pocket expenses. With convenient locations in San Diego and San Jose, you can receive the care you need close to home. Don't let varicose veins interfere with your quality of life. Schedule a consultation with California Vein Treatment today.
CA Vein Doctors

Meet our team of California Vein Treatment Specialists
Vein Treatments are covered by most major medical insurances, including Medicare. Call us today to verify your insurance for FREE >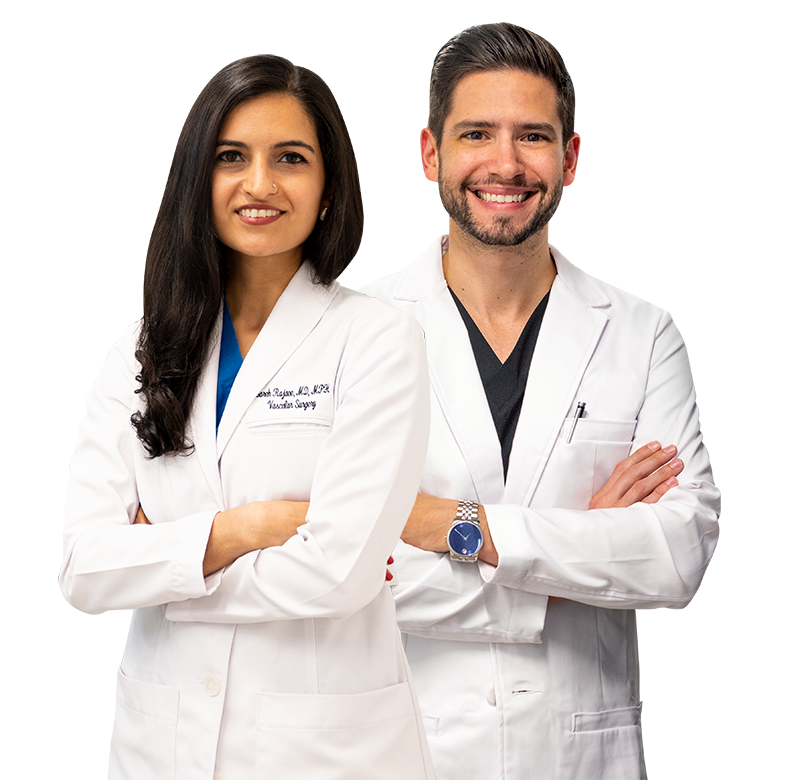 CALL US
Speak instantly with one of our team members; they will answer any questions you may have regarding insurance coverage, booking an appointment and our vein treatment locations. (858) 800-8772

BOOK APPOINTMENT
Visit our Book Appointment page and instantly request an appointment at the California vein Tretment. We offer Free Insurance Verification before your appointment.

GET DIRECTIONS
Learn how to get to one of our California vein centers in San Diego & San Jose