What Effect Does Sclerotherapy Have on Varicose Veins? FAQs About Varicose Vein Treatments in California
What effect does sclerotherapy have on varicose veins?
Sclerotherapy is one of the most popular treatments for superficial varicose veins and spider veins. The procedure involves injecting a sclerosing solution directly into the vein, which then causes the vein to collapse and disappear. Although sclerotherapy is generally considered to be a safe procedure, there are a few potential side effects that you should be aware of.
Sclerotherapy can treat small varicose veins and spider veins. However, it is more commonly used to treat spider veins because varicose veins are usually larger and more difficult to treat with sclerotherapy. The results can vary depending on the location and size of varicose veins. In some cases, the veins disappear completely, and in others, they shrink in size.
The most common side effect of sclerotherapy is bruising. This is usually not a major concern, and the bruises will typically disappear within a few weeks. However, in rare cases, bruising can cause the skin to break down and form ulcers. Another potential side effect is blood clots, which may cause pain and swelling. Please contact your vein doctor if you develop blood clots.
In rare cases, sclerotherapy can also damage the nerves in the treated area. This can lead to numbness, tingling, or even pain. If you experience any of these symptoms, you should see a vein doctor right away. However, the risk of nerve injury is extremely remote, and it can be avoided by visiting a highly-skilled, board-certified vein doctor for sclerotherapy.
Please note that sclerotherapy is a purely cosmetic treatment, which means it can only treat superficial varicose veins of a small size — not the underlying vein disease. If you have chronic venous insufficiency, your vein doctor may need to administer other minimally invasive procedures, such as endovenous laser ablation and radiofrequency ablation.
Is Vicks good for varicose veins?
There is no evidence to suggest that Vicks can help with varicose veins. Some people believe that Vicks can help to reduce the appearance of varicose veins, but there is no scientific evidence to support this claim. At most, Vicks may alleviate some of the discomfort associated with varicose veins, but it can't fix your damaged vein valves or remove the unhealthy veins.
Are spider veins the same as varicose veins?
There are a few key differences between spider veins and varicose veins. For one, spider veins are much smaller and closer to the surface of the skin than varicose veins. They can also be different colors, with spider veins being red, blue, or purple, and varicose veins usually appearing blue. Finally, spider veins typically don't cause the same kinds of pain and discomfort that varicose veins can.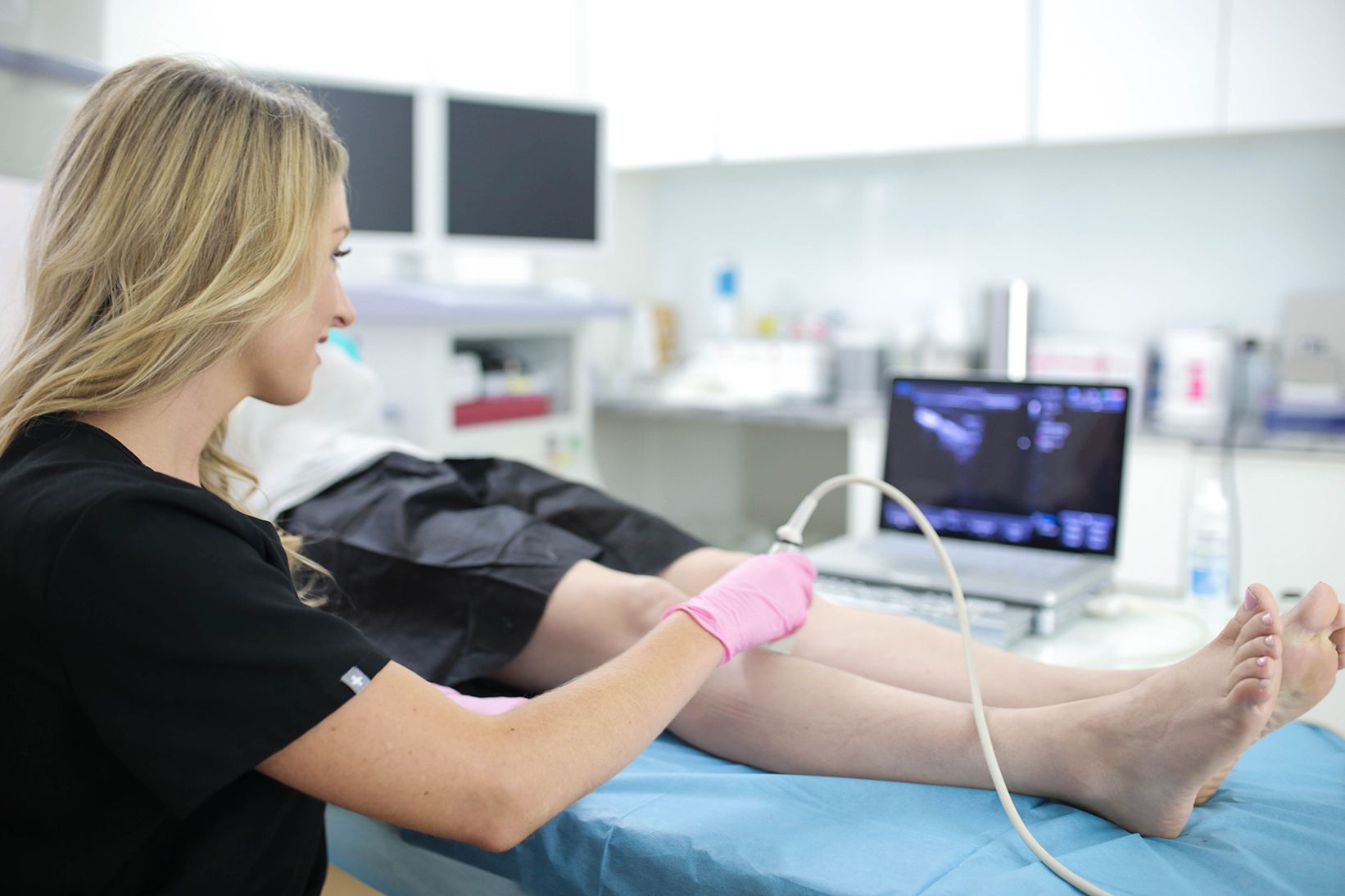 Varicose veins are dense, bulging, twisted, and knotted masses of blood vessels that protrude out of the skin's surface. Both spider veins and varicose veins can appear because of damaged vein valves, which lead to the accumulation of blood in leg veins. But spider veins are smaller and more manageable, whereas varicose veins are larger because they have more accumulated blood. Varicose veins often represent advanced vein disease.
Is spider vein treatment painful?
Sclerotherapy is a spider vein treatment that involves injecting a solution into the veins. The solution irritates the walls of the veins, causing them to collapse and disappear. Although sclerotherapy is generally not painful, some people may experience a minor stinging sensation when the needle is inserted. Our vein doctor offers topical anesthesia before spider vein treatment to ensure optimal comfort during the treatment.
How long does it take for varicose veins to disappear after sclerotherapy?
Generally, it takes a few weeks for the targeted veins to start to disappear. Spider veins gradually recede and fade away within 3 weeks, but varicose veins may take several months. Furthermore, if your varicose veins are extremely large, sclerotherapy may not offer the desired results, and you may need ambulatory phlebectomy or other minimally invasive procedures. Your vein doctor must offer the appropriate minimally invasive treatment after a thorough evaluation of your varicose veins and the root cause of your vein problems.
Do veins grow back after sclerotherapy?
The best way to get rid of spider veins is by undergoing sclerotherapy, a treatment that involves injecting a solution directly into the vein. This forces the vein to collapse and eventually fade away. But does this mean the veins are gone for good? Unfortunately, veins can grow back after sclerotherapy, but there are ways to minimize the risk.
If your vein doctor doesn't administer the proper concentration of the sclerosant solution during your treatment, the targeted vein survives and grows again. Furthermore, if your vein doctor doesn't identify and treat the root cause of spider veins — chronic venous insufficiency — you may soon develop new spider veins and varicose veins.
If you want to minimize the risk of spider vein recurrence, you must visit a board-certified vein doctor in California. The vein doctor must diagnose and treat the root cause of spider veins before performing sclerotherapy treatment. Once the underlying problem has been addressed, the risk of developing new spider veins will be reduced.
California Vein Treatment is led by board-certified vein doctors who always diagnose and treat the root cause of spider veins. Our vein doctors also specialize in the latest minimally invasive vein treatments. You can find our medical centers for spider vein treatment in San Diego or San Jose — please schedule an appointment at your nearest medical center for vein treatment.
CA Vein Doctors

Meet our team of California Vein Treatment Specialists
Vein Treatments are covered by most major medical insurances, including Medicare. Call us today to verify your insurance for FREE >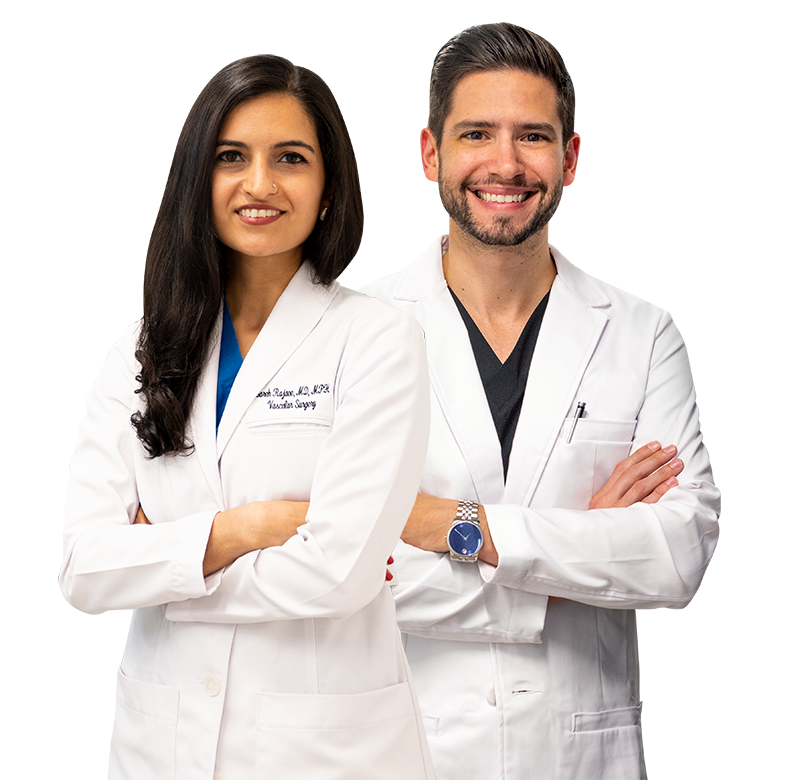 CALL US
Speak instantly with one of our team members; they will answer any questions you may have regarding insurance coverage, booking an appointment and our vein treatment locations. (858) 800-8772

BOOK APPOINTMENT
Visit our Book Appointment page and instantly request an appointment at the California vein Tretment. We offer Free Insurance Verification before your appointment.

GET DIRECTIONS
Learn how to get to one of our California vein centers in San Diego & San Jose