What to Expect After the VenaSeal Procedure? Side Effects, Recovery, and Results of VenaSeal
What is the VenaSeal procedure?
The VenaSeal procedure is a new, minimally invasive treatment for varicose veins. It is a safe and effective alternative to traditional vein treatments, such as surgery, sclerotherapy, and endovenous laser treatment (EVLT). The VenaSeal procedure uses a medical adhesive to close the diseased veins. This seals the veins and prevents blood from flowing through them. The VenaSeal procedure is quick, and most patients can return to their normal activities immediately.
The VenaSeal procedure is performed under local anesthesia and does not require sutures or general anesthesia. The procedure involves injecting a medical adhesive into the diseased veins. This seals the vein shut and redirects blood flow to healthy veins. The VenaSeal procedure is a safe and effective alternative to traditional vein surgery. It is minimally invasive and has a short recovery time. The procedure is performed in an outpatient setting and does not require an overnight hospital stay.
What does VenaSeal treat? How does it work?
VenaSeal is a new, minimally-invasive treatment for varicose veins showing great promise. Unlike other treatments that require surgery, VenaSeal uses a simple injection to seal the veins shut. This is a much less invasive option that is much less likely to cause pain or other complications. VenaSeal is most often used to treat smaller veins, but it can be used on larger veins as well. VenaSeal can also treat chronic venous insufficiency, the root cause of most vein problems.
The procedure is simple and only takes a few minutes. First, the doctor will clean the area, and numbing medication will be injected. Next, the VenaSeal adhesive will be injected into the vein. Once the adhesive is in place, the doctor will use a special device to heat up the adhesive and seal the vein shut. After the procedure, you will need to wear compression stockings for a few days. You may also experience some bruising and swelling. However, these side effects are usually mild and go away quickly.
What to expect after the VenaSeal procedure?
The VenaSeal closure system is a new, minimally invasive treatment for varicose veins. It is the first and only non-tumescent, non-thermal, catheter-based procedure that uses medical adhesive to close diseased veins. There is no need for general anesthesia with the VenaSeal procedure, and patients can typically return to their normal activities immediately after the procedure is completed. There is also no need for compression stockings following the procedure.
Some patients may experience bruising, swelling, or numbness around the treatment site, but this is usually temporary and will resolve within a few weeks. In rare cases, more serious side effects such as skin ulcers or blood clots may occur. However, these are typically easily treated and do not pose a long-term risk. Unlike most other minimally invasive vein treatments, VenaSeal also allows you to resume swimming and strenuous activities after the treatment.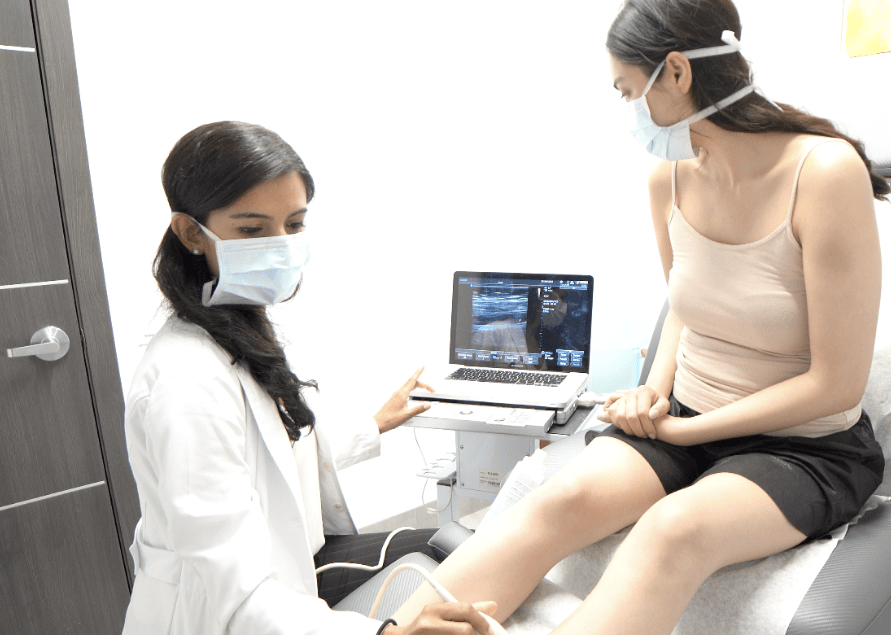 What are the side effects of VenaSeal?
While VenaSeal is generally safe and effective, there are a few potential side effects that patients should be aware of.
The most common side effect of VenaSeal is bruising. This is typically localized to the treatment area and usually goes away within a few days. Some patients may also experience a small amount of discomfort during the procedure itself. This can usually be managed with over-the-counter pain medication and disappears soon after the treatment is over.
There is also a small risk of more serious side effects, such as skin ulceration and nerve damage. However, these are rare and typically only occur when the treatment is not performed properly. Overall, VenaSeal is a safe and effective option for treating varicose veins with minimal side effects. Please contact a board-certified vein doctor for your VenaSeal treatment.
How to sleep after varicose vein surgery?
Most people can sleep comfortably after varicose vein surgery, although you may have to experiment a bit to find the sleeping position that works best for you. Some people find it helpful to sleep on their back with their legs elevated on pillows, while others find it more comfortable to sleep on their side. Whichever position you choose, be sure to keep your head and shoulders elevated as well.
However, varicose vein surgery isn't the recommended treatment for patients with varicose veins and chronic venous insufficiency. Minimally invasive procedures, such as endovenous ablation and VenaSeal, are safer and more effective. And unlike varicose vein surgery, VenaSeal treatment doesn't involve special aftercare instructions. You can sleep however you want after your VenaSeal treatment — no limitations.
How long does it take to recover from VenaSeal?
One of the major advantages of VenaSeal over other varicose vein treatments is that it requires no downtime. You can typically return to your normal activities immediately after the procedure. Some people may experience minor bruising and swelling at the injection site, which usually goes away within a week. Others may have more extensive bruising and swelling that takes a bit longer to resolve. In general, though, most people recover from VenaSeal very quickly and with minimal discomfort.
VenaSeal vs. Sclerotherapy: what's better?
Both VenaSeal and Sclerotherapy can be effective treatments for venous insufficiency and spider veins, respectively. So, which is the better option?
It really depends on the individual situation. VenaSeal is newer and involves sealing the vein with a medical adhesive. However, it is more suitable for larger varicose veins and underlying chronic venous insufficiency. Sclerotherapy involves injecting a solution into the vein, which damages the vein and causes it to collapse. This is suitable for spider veins — not underlying chronic venous insufficiency.
Depending on your unique condition, you may need one or even both treatments. Your vein doctor will select the best minimally invasive vein treatments for you.
California Vein Treatment is a state-of-the-art medical center specializing in minimally invasive spider vein and varicose vein treatments in California. Our vein doctors offer the latest vein treatments, including VenaSeal and Sclerotherapy. After a thorough diagnosis, our vein doctors curate a personalized, minimally invasive vein treatment plan just for you. With offices in La Jolla (San Diego) and San Jose, you can find your nearest medical center for vein treatment in California — please schedule an appointment online.
CA Vein Doctors

Meet our team of California Vein Treatment Specialists
Vein Treatments are covered by most major medical insurances, including Medicare. Call us today to verify your insurance for FREE >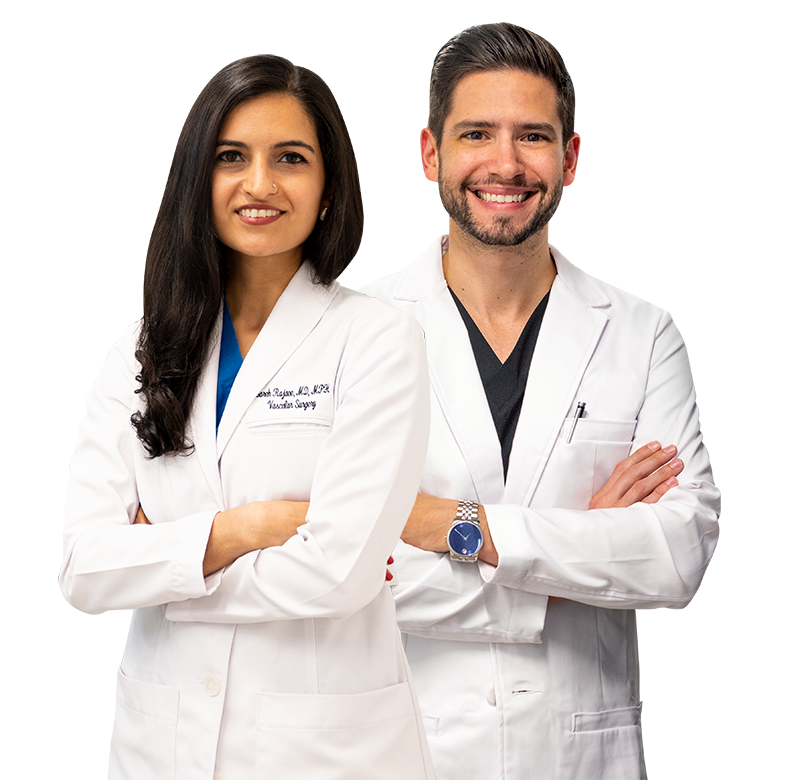 CALL US
Speak instantly with one of our team members; they will answer any questions you may have regarding insurance coverage, booking an appointment and our vein treatment locations. (858) 800-8772

BOOK APPOINTMENT
Visit our Book Appointment page and instantly request an appointment at the California vein Tretment. We offer Free Insurance Verification before your appointment.

GET DIRECTIONS
Learn how to get to one of our California vein centers in San Diego & San Jose