What Triggers Restless Leg Syndrome? And What You Can Do
What triggers restless leg syndrome?
There are many things that can trigger restless leg syndrome (RLS). It can be genetic, meaning it runs in families. It can also be caused by iron deficiency, pregnancy, and certain medications. In some cases, the cause is unknown. RLS can be a temporary or chronic condition. The symptoms can range from mild to severe. They often get worse at night and can interfere with sleep.
RLS can cause a lot of discomfort. It can make it hard to fall asleep and stay asleep. The constant urge to move can be very frustrating. You may find yourself constantly moving your feet and toes, which can make it difficult to sleep peacefully. There are things that can help relieve the symptoms of RLS. These include exercise, massages, and elevating the legs.
The following are the primary triggers for restless leg syndrome:
Excessive caffeine intake
Sleep deprivation
Certain medications
Pregnancy
Iron deficiency
Sitting or standing still for long periods
What causes restless leg syndrome to flare up?
RLS is a neurological disorder that causes a strong urge to move the legs. This urge is often accompanied by a tingling or burning sensation. People with RLS typically experience these symptoms at night, making it difficult to fall or stay asleep. There are a number of things that can trigger or worsen RLS symptoms. These include:
Stress: Stress can make RLS symptoms worse.
Pregnancy: Hormonal changes during pregnancy can trigger RLS.
Certain medications: Some medications, such as antidepressants, antipsychotics, and certain anti-nausea drugs, can worsen RLS symptoms.
Iron deficiency: Anemia, or low iron levels, is a common cause of RLS.
Nerve damage: Conditions that cause nerve damage, such as diabetes, can lead to RLS.
What is your body lacking when you have restless legs?
There are many things that your body could be lacking when you have restless legs. For one, you may not be getting enough iron. Iron is important for carrying oxygen in your blood, and symptoms of iron deficiency can include fatigue and weakness. You may also be lacking in magnesium. Magnesium is involved in nerve and muscle function, and low levels can lead to cramping, muscle spasms, and restless legs. Finally, you may be dehydrated. Dehydration can cause cramping and muscle spasms, as well as fatigue and dizziness.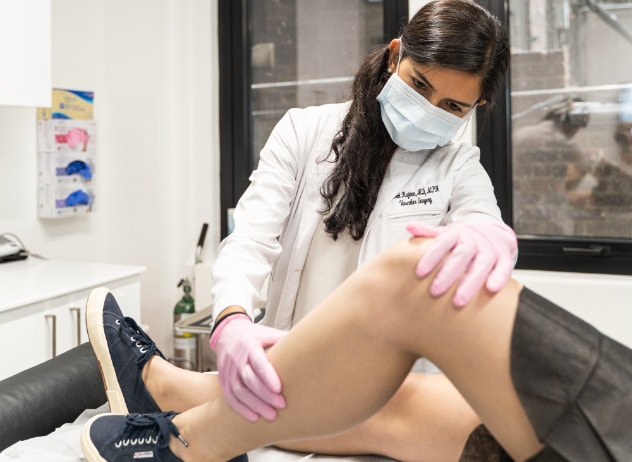 What are the possible underlying causes of restless leg syndrome?
Restless leg syndrome (RLS), also known as Willis-Ekbom disease, is a condition that causes an irresistible urge to move your legs. This urge is often accompanied by a tingling or burning sensation. Moving your legs relieves the sensation temporarily. RLS can occur at any age, but it is most common in middle-aged and elderly adults. Women are more likely to have RLS than men. The condition can run in families, although the exact cause is unknown.
There are several possible underlying causes of RLS, including iron deficiency, chronic venous insufficiency, and certain medications. Chronic venous insufficiency (CVI) is a condition that occurs when the veins in your legs are unable to efficiently pump blood back to your heart. This can cause the blood to pool in your legs, leading to swelling and discomfort. CVI is a common underlying cause of RLS, but there are treatments to alleviate the symptoms.
Your restless legs may be caused by chronic venous insufficiency if the symptoms worsen at the end of the day or after long periods of sitting or standing still. You may also have underlying vein disease if you notice the following symptoms: leg swelling, leg heaviness, frequent leg cramps, throbbing leg veins, spider veins, and varicose veins.
What immediately helps restless leg syndrome?
There are a number of things that can help ease the symptoms of restless leg syndrome (RLS):
Taking regular breaks during extended periods of sitting or standing.
Stretching or massaging the legs.
Taking a hot bath or using a heating pad on the legs.
Exercising regularly.
Avoiding caffeine and alcohol.
Taking medications prescribed by a doctor to relieve RLS symptoms, such as dopaminergic drugs, iron supplements, and anticonvulsants.
Adjusting bedtime habits, such as avoiding eating large meals late at night and avoiding consuming caffeine in the evening.
Practicing stress-relieving techniques such as yoga or meditation.
The aforementioned lifestyle changes can certainly reduce the frequency of restless leg syndrome. But they can't treat the root cause of your problems. If your restless legs are symptomatic of chronic venous insufficiency, the only way to ensure long-lasting relief from restless legs syndrome is through minimally invasive spider vein and varicose vein treatments.
How long do restless legs last?
There's no one answer to this question since the condition known as restless legs syndrome (RLS) can vary greatly from person to person. Some people only experience RLS sporadically, while others have it all the time. And for some people, RLS can be mild and irritating, while for others, it can be severe and debilitating. There are a number of factors that can influence how long RLS lasts.
One is the underlying cause of the condition. For example, RLS caused by iron deficiency tends to be more temporary, while RLS caused by pregnancy or certain medications may be more long-lasting. People with mild RLS may only experience symptoms a few times a week, while those with more severe RLS may have symptoms every day. If you're experiencing RLS symptoms, it's important to talk to your vein doctor.
How can you treat restless leg syndrome?
California Vein Treatment is a group of state-of-the-art medical centers for vein treatment in San Jose and San Diego, California. Our medical center for vein treatment is led by board-certified and Harvard-trained vein doctors specializing in the latest minimally invasive vein treatments, including radiofrequency ablation, endovenous laser ablation, venaseal, and sclerotherapy. Our vein doctors diagnose the root cause of restless leg syndrome and use the latest treatments to destroy the diseased vein responsible for your symptoms.
Please schedule an appointment to explore your vein treatments in California.
CA Vein Doctors

Meet our team of California Vein Treatment Specialists
Vein Treatments are covered by most major medical insurances, including Medicare. Call us today to verify your insurance for FREE >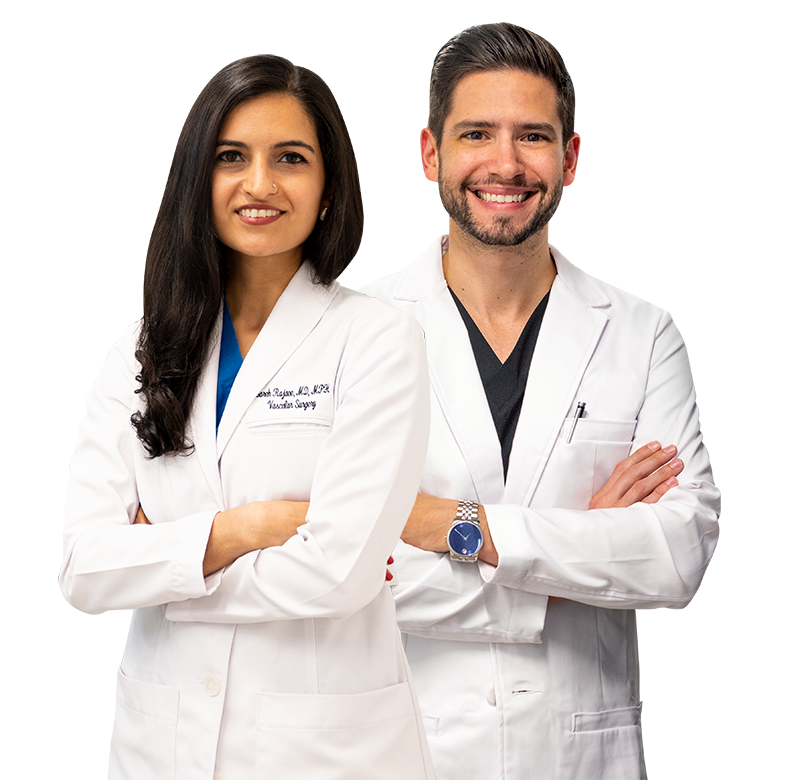 CALL US
Speak instantly with one of our team members; they will answer any questions you may have regarding insurance coverage, booking an appointment and our vein treatment locations. (858) 800-8772

BOOK APPOINTMENT
Visit our Book Appointment page and instantly request an appointment at the California vein Tretment. We offer Free Insurance Verification before your appointment.

GET DIRECTIONS
Learn how to get to one of our California vein centers in San Diego & San Jose